Turbo Admin
Work with WordPress faster using a quick-access command palette. Simply install, activate and go!
Try it out for free with the WordPress plugin, once you are hooked, level-up ALL your sites with the browser extension for Chrome, Edge and Firefox!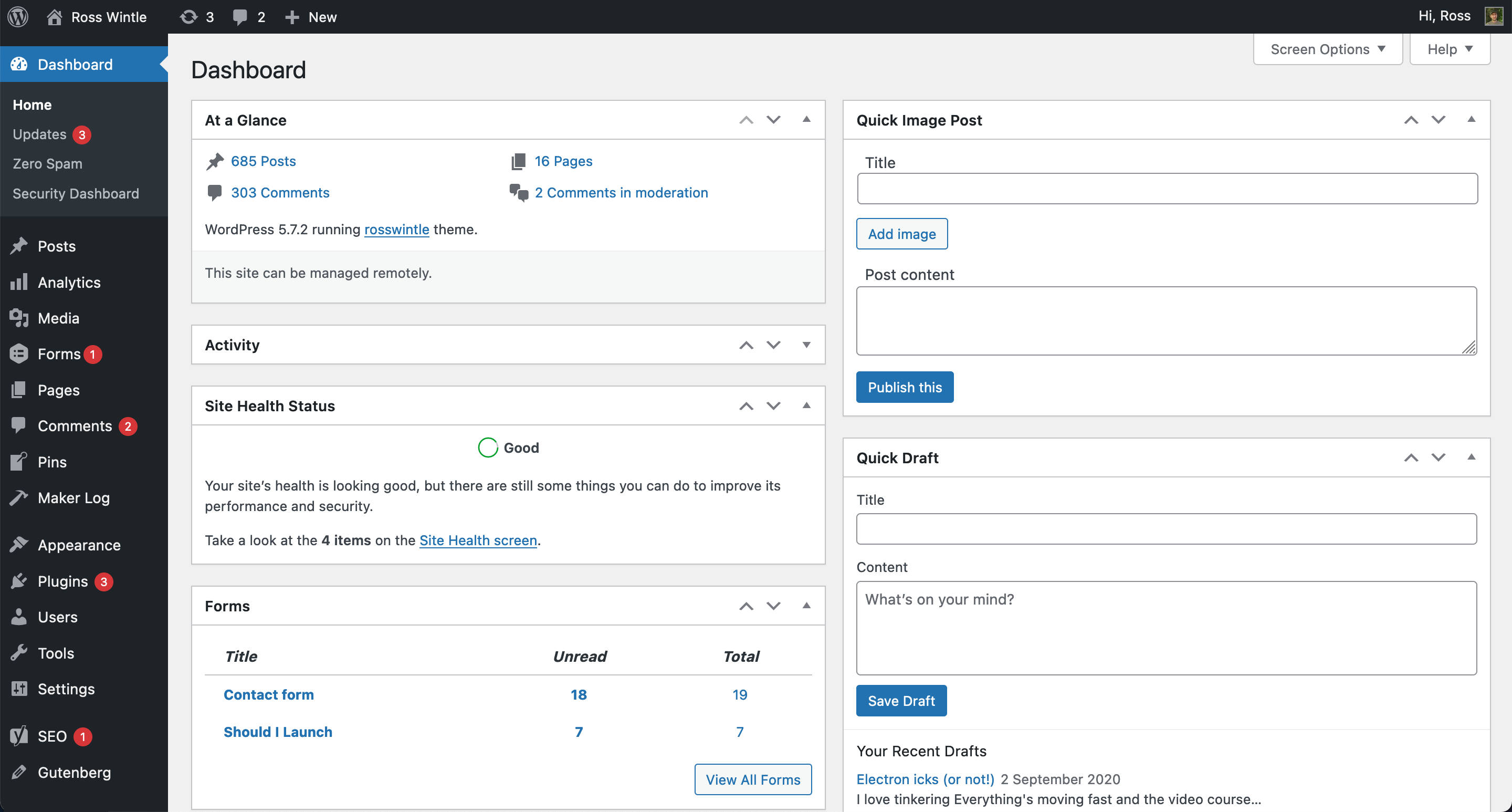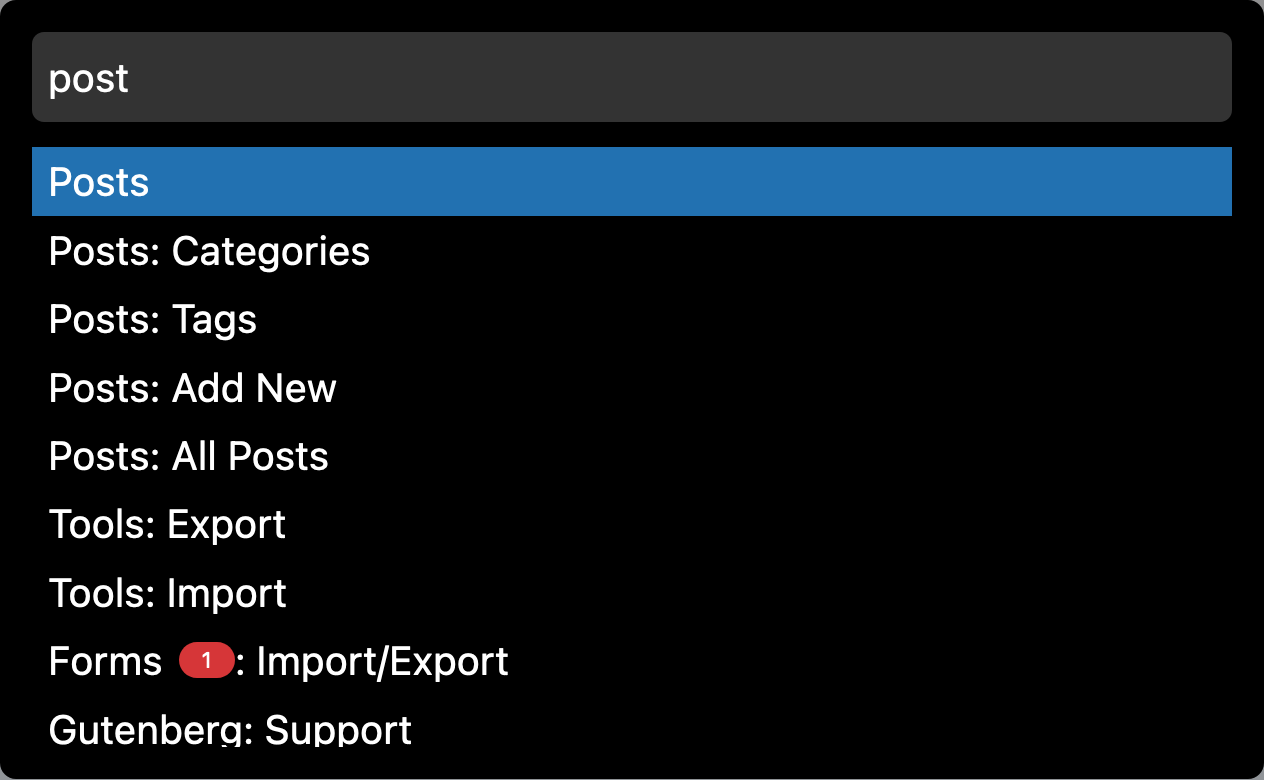 Keyboard-driven admin.
On (almost) ALL your WordPress sites.
If you love getting things done with tools like MacOS Spotlight, Alfred, or the command palette in your text editor, then Turbo Admin brings that to WordPress.
What you get
So, here's the deal...
One fee. One time. 6 activations.
$35
Plus local taxes.
Yes, I'm keeping it simple, but here's what you need to know.
Buy browser extension
Six activations

One activation is for one browser. So this will work on, say, 3 different browsers on 2 different computers.
IMPORTANT NOTE: Turbo Admin Browser Extension works on Firefox, Chrome, Edge and Chromium-based browsers. It does NOT work on Safari.

Yours forever

There's no subscription. You can keep this major version (v1) of the extension, and use it for as long as it works. Future major updates may require a paid upgrade.

No-question refunds

I hope you'll love Turbo Admin. And I hope you'll try the plugin version before buying the extension. But if Turbo Admin doesn't do what you want, let me know and I'll refund you.

Complete privacy (well, almost)

I collect no data about what you do with the extension. Only what is needed to sell it to you, support you, and keep you informed of updates.

No-promises support

I'll do my best to support the product, but this is not my main job and I can't make guarantees on responses and fixes.

Updates as and when I make them

Turbo Admin should "Just Work". I have a roadmap of improvements and enhancements I want to make. But I'm still working freelance AND parenting. So I can't guarantee any fixes or changes.